This book presents the Freedom Frequency Process, FFP, which Laura Perkins
has been using with clients for almost 2 years.
"The Freedom Frequency Process, FFP, quite literally changed my life. It started by changing the way I looked at my life, my decisions, and my ability to influence my future. With Laura's expert help, I was able to create an authentic and organic daily affirmation that, to this day, I still use. Being a lover of technology, I wrote my affirmation in a daily calendar note to myself – so at 8:00 am every morning I see the affirmation, I read it, I digest it, I take a few deep breathes … it is my reminder that I am living my new dream.
However, I had quite a bit more work to do than just a daily affirmation could handle.  The FFP process helped me dig down to the core of my fears and obstacles, and quickly I was more aware of the limitations they created in my life.  Writing out affirmations, and often finding a more positive way of looking at the obstacles in my life, helped me reprogram my beliefs.
Only weeks after starting my FFP journey, I listed my house on the market and it sold within seven days!  I am the face of abundance – thank you Laura!" – A. M.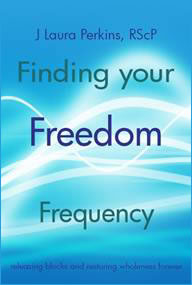 "This work brought about keen insights and gave me a helpful tool to raise my vibration/frequency to where I want it. It has made a difference… a real difference. From the bottom of my heart, I appreciate this work!"
– L. J.
"Using FFP has been a remarkable experience for me!  Working with Laura and learning FFP came at the best time it could have, as it enabled me to handle the passing of my father better than I thought possible.  Also, the process helped me to release many issues that have been lingering for decades.  I have recommended Laura's work to many of my friends seeking help.  I will continue to use FFP for the rest of my life." – T. H.
"With FFP as part of my daily routine I am in better health, I feel better about myself and my relationships have improved. I plan to continue using the FFP affirmations and continue to grow." – K. S.